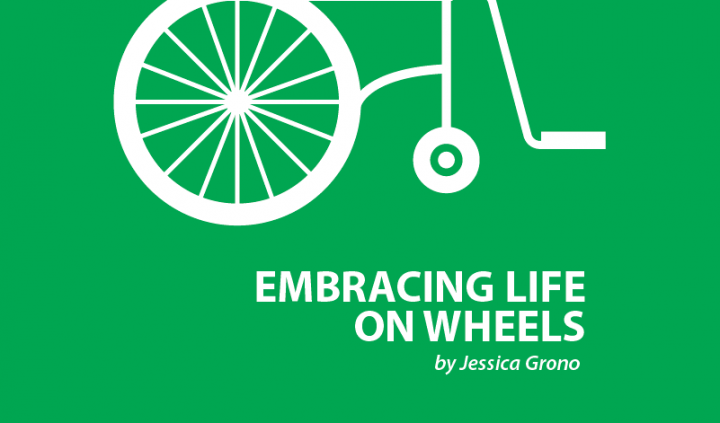 Women make up about half of the world's population. While I'm happy and feel blessed to be a woman, there's no doubt that we are treated differently than men. Sometimes it's OK for the approach to be more individualized, depending on the circumstances. However, when it affects a person's rights to equal care, then it's time to investigate.
Being a woman with a disability, I experience double discrimination. I don't know what it's like to be a woman without a disability. However, I've made some observations, and I've found that one of the most significant differences is in medical care.
For example, a mammogram is a routine procedure. However, when you have a disability, technicians are confused as to how to handle the situation. Changing rooms are often too small to accommodate both the person in a wheelchair and her personal care attendant. Staff members can be rude and treat you like a child or someone with lesser intelligence. Unfortunately, if the woman with a disability has an unpleasant experience, it might discourage her from having a follow-up scan. And that could lead to a fatal outcome. Something needs to change soon so that women receive equal medical attention.
I don't know of any woman who likes going to her annual gynecologist exam. However, a disability such as cerebral palsy adds another dimension of discomfort. Attending the gynecologist's or obstetrician's office can be an awkward experience. The staff might have to adapt to meet your needs, or they may speak to you in a patronizing way. All of these elements make it difficult for women with disabilities to return for a follow-up. But if you neglect your annual checkup, serious medical problems can go undetected.
It was a challenge for me to find an obstetrician I felt comfortable with because of my cerebral palsy. Some treated me with pity as if I were clueless or didn't know I could get pregnant. Others tried to discourage me from making an appointment, perhaps because they were afraid of malpractice claims. I had to search extensively to find an obstetrician, something women without a disability don't have to deal with. For both of my pregnancies, finding an obstetrician delayed my prenatal care. I couldn't go to the obstetrician who delivered my first baby because my insurance coverage had changed, so I had to start over.
Women who use wheelchairs face discrimination. While the attitudes we deal with are not always negative, sometimes they can be inappropriate and condescending. Men have told me that I'm too pretty to be in a wheelchair; nothing could be ruder to hear. Being in a wheelchair isn't a death sentence; a wheelchair is merely a tool that allows me to be mobile. Our physical appearance shouldn't matter whether we're sitting or standing.  
I'm hoping that one day women of all abilities are treated with respect and dignity. It would be amazing if my cerebral palsy was not a constant issue. I welcome the day we have equality for women with and without disabilities and with open arms.
***
Note: Cerebral Palsy News Today is strictly a news and information website about the disorder. It does not provide medical advice, diagnosis, or treatment. This content is not intended to be a substitute for professional medical advice, diagnosis, or treatment. Always seek the advice of your physician or other qualified health provider with any questions you may have regarding a medical condition. Never disregard professional medical advice or delay in seeking it because of something you have read on this website. The opinions expressed in this column are not those of Cerebral Palsy News Today or its parent company, BioNews Services, and are intended to spark discussion about issues pertaining to cerebral palsy.