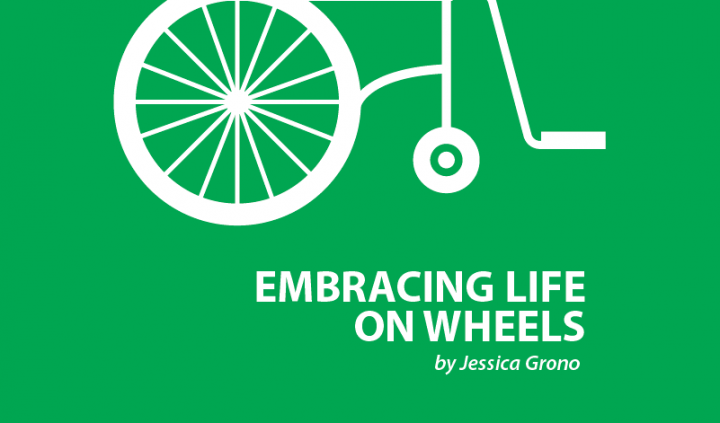 Being in an emergency situation while feeling helpless is a terrifying experience. I try to prevent emergencies by planning for the worst. However, awful situations happen, no matter how much one plans ahead.
When I was pregnant with my daughter, I took an infant CPR class. The instructor told me that I couldn't receive CPR certification because I couldn't physically administer CPR. I told him that I was fine with that. I took the course so I could instruct someone else to administer CPR if necessary in an emergency situation.
That instructor taught me something that I could do myself despite my physical limitations. He told me that preventing an accident is just as important as saving someone. I use a motorized wheelchair, but I am not always in my wheelchair. The CPR instructor told me that when I'm out of my wheelchair, I could search floors for coins and other choking hazards. Although my children are older now, I still look for choking hazards!
What would you do if you saw someone in danger, but you couldn't do much to help? CNN reported about a young girl with cerebral palsy who saved her toddler brother from drowning. Lexie Comeau-Drisdelle uses a wheelchair and is unable to articulate words.
As you might already know, cerebral palsy affects individuals differently, which makes the disability fascinating. The amount and location of oxygen deprivation determine the extent of damage and which muscle groups are affected. Unfortunately, many people misunderstand cerebral palsy and believe that when someone cannot speak, they must have difficulty understanding. The truth is that, in most cases, a person with cerebral palsy understands and is intelligent, regardless of speaking abilities.
Lexie's family lives in Halifax, Nova Scotia, and was getting ready for her ninth birthday party. While everyone was busy with party preparations, her 1-year-old brother, Leeland, walked out the patio door and in the direction of the pool. Lexie saw him escape. She couldn't run after him or call his name, so she did the only thing she could to get attention — she yelled.
Fortunately, Leeland was rescued from the pool and got medical help in time, and he has since made a full recovery. According to the reports, Lexie watches out for Leeland as any big sister would. She doesn't let cerebral palsy obstruct to her ability to protect her little brother. 
I would do anything possible to help my child and keep them safe. Cerebral palsy might prevent me from doing some things, but it hasn't stopped me. I search a room and look for potential dangers. I make emergency plans in my mind, so if the time comes, I'll be ready. Don't be afraid to think outside the box to protect and save someone. There is always something you can do, no matter your limitations.
***
Note: Cerebral Palsy News Today is strictly a news and information website about the disease. It does not provide medical advice, diagnosis, or treatment. This content is not intended to be a substitute for professional medical advice, diagnosis, or treatment. Always seek the advice of your physician or other qualified health provider with any questions you may have regarding a medical condition. Never disregard professional medical advice or delay in seeking it because of something you have read on this website. The opinions expressed in this column are not those of Cerebral Palsy News Today, or its parent company, BioNews Services, and are intended to spark discussion about issues pertaining to cerebral palsy.