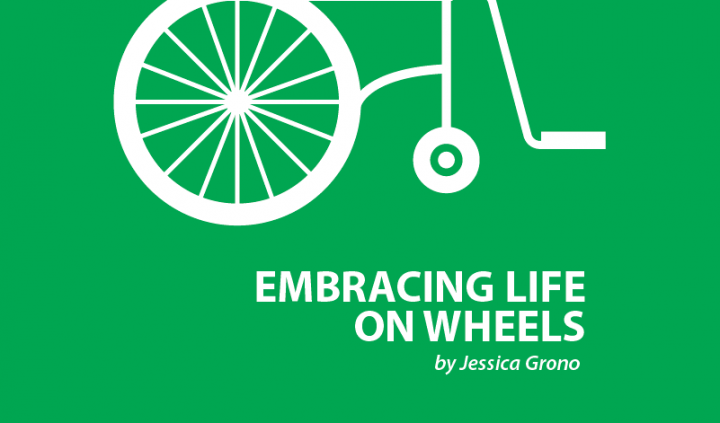 How many times a day do you have something to drink? For most people, drinking is as easy as picking up a glass and taking a sip.
However, for many of us with physical disabilities, drinking is a lot more complicated. People who have disabilities often refuse a drink simply because of the difficulty involved.
At the moment, there is a movement across social media to eliminate plastic straws to protect the environment. In theory, eliminating plastic straws for the environment is a good thing, but there is a definite negative side as well.
The Last Plastic Straw and the Plastic Pollution Coalition are working to make plastic straws an item of the past. The movement has gained momentum on social media outlets. The negative aspect of this movement is simple: People with physical disabilities need to be able to drink, and for many of us, the only way to do so is with a straw.
Holding a cup to the mouth is virtually impossible for those who have dexterity problems. I have a difficult time controlling my arms, let alone holding my head still for a drink.
For example, a few years ago, I went to the zoo. When lunchtime came, I ordered a drink, only to be told that the zoo no longer carried straws. It was a hot, humid day and I couldn't go the entire day without drinking. My mom had to pour my drink into my mouth carefully. Each time she tried, most of the fluid went on my clothes instead of my mouth. Yes, I should have carried straws with me, but I didn't have them at the time. 
I am not oblivious to why people want to eliminate straws. Environmentally speaking, the less plastic there is, the better for the planet. However, we need to consider people first. I don't believe it is necessary to ban all straws from public places. But, the restaurant or bar could make it a rule that people must ask for a straw at the register. Those who don't need one will probably not ask for one. This should solve the problem for everyone involved. Fewer straws mean less waste, but people who need them can still have them. 
What can a person who needs straws do to ensure that they have them when needed? I carry a book bag with me, and I always keep a pack of straws inside. I'm trying to avoid another day without a drink like that day at the zoo. Put straws in your glove compartment and make sure you replenish as needed. Water bottles can now be fixed to your wheelchair with a reusable straw.
I am aware of the environmental impact of plastic waste. Although I don't want to eliminate straws completely, I do my best by using reusable straws whenever I can. So, next time you hear someone talking about eliminating straws, please educate them. We need to find a compromise for everyone.
***
Note: Cerebral Palsy News Today is strictly a news and information website about the disease. It does not provide medical advice, diagnosis, or treatment. This content is not intended to be a substitute for professional medical advice, diagnosis, or treatment. Always seek the advice of your physician or other qualified health provider with any questions you may have regarding a medical condition. Never disregard professional medical advice or delay in seeking it because of something you have read on this website. The opinions expressed in this column are not those of Cerebral Palsy News Today, or its parent company, BioNews Services, and are intended to spark discussion about issues pertaining to cerebral palsy.