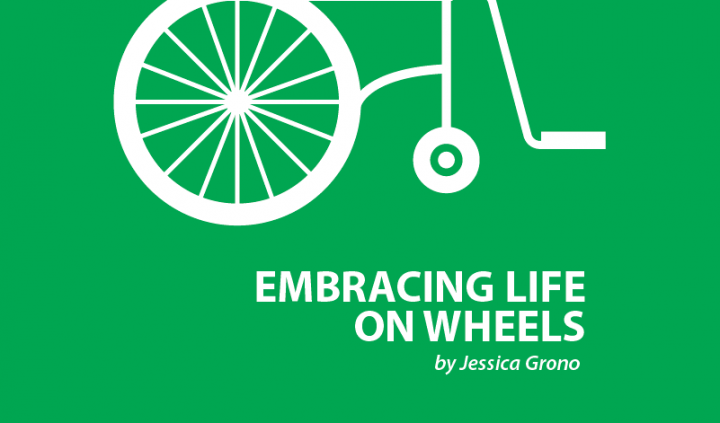 Sitting at a buffet-style restaurant, I look around at all of the delicious food spread out in front of me. I'm starving, but I need to be patient while others are eating. My patience isn't because I am a super-nice person (though I hope I am). Rather, I need to be patient because I cannot feed myself, so I need to wait for help.  
Having difficulty feeding oneself is a common dilemma for those with cerebral palsy. Decreased muscle control is a big problem when trying to eat. It takes a lot of hand-eye coordination to bring the food up to my mouth. Many people take eating for granted every single day, but I don't, because I'm not sure when the next opportunity to eat will be or who will be available to feed me. The struggle is real!
The right technology and the right amount of money will give someone who can't eat independently a chance to be in control of their eating. For example, a food-feeding machine called Obi can provide you with some independence. Obi is called the robotic dinner companion, and through the use of switches, a robotic arm places foods of your choice onto a spoon and brings the spoon up to your mouth.
Obi is sleek in design and appears to be easy to use. The user can choose between a variety of switches. Two switches are required to operate the Obi. One switch is to select which food the person wants to eat. The second switch tells the robotic arm to put some food on the spoon and place the spoon to the mouth. Sip-and-Puff is one of the switch choices. (Click here to see how it operates.)
Unfortunately, the Obi is not the most economical purchase. It's frustrating when I find a piece of technology that would work wonderfully for me only to find out that there is no way that I could afford it. The current price of the Obi is $5,950! I say current because it cost $4,000 just two short years ago. The company does offer financing options, which are helpful. However, the payments and downpayment are still a bit steep for many who could benefit from the device.
Other companies sell robotic or mechanical arms for feeding, but many do not list their prices on their websites. I use a weighted fork that helps me to keep control of my hand as I eat. This solution is terrific, but due to my cerebral palsy, I cannot use this while I'm in my wheelchair. My arms have greater control when I'm on the floor. It would be great to have a robotic arm to eat independently.
Until the robotic arms are more affordable, patience is still key when I'm being fed. Enjoy and have fun with your companion while you're eating. 
***
Note: Cerebral Palsy News Today is strictly a news and information website about the disorder. It does not provide medical advice, diagnosis, or treatment. This content is not intended to be a substitute for professional medical advice, diagnosis, or treatment. Always seek the advice of your physician or other qualified health provider with any questions you may have regarding a medical condition. Never disregard professional medical advice or delay in seeking it because of something you have read on this website. The opinions expressed in this column are not those of Cerebral Palsy News Today or its parent company, BioNews Services, and are intended to spark discussion about issues pertaining to cerebral palsy.