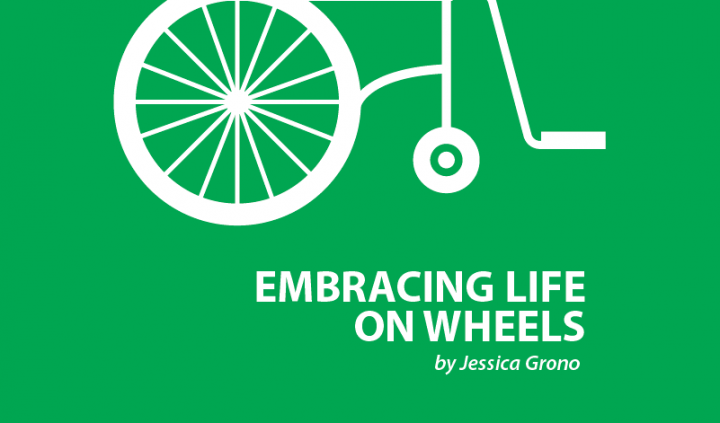 I recently watched "The Upside" with my husband. I never know what to expect when I watch a film about people with disabilities. Will it be realistic? Does the movie show people with disabilities in a good light? Will it be depressing? I'm thrilled to report that "The Upside" didn't disappoint me.
In the past, most movies about people with disabilities were either depressing or ended with a suicide. They typically depicted an inaccurate picture of life with a disability. I know that living with a disability has its challenges, but it also can be fulfilling and worthwhile.
Kevin Hart and Bryan Cranston play the main characters in the movie. Cranston plays the part of a man left quadriplegic following an accident and in search of a personal care attendant (PCA) to assist him with his daily routines. Finding the perfect match is difficult for those of us who need PCAs. Sometimes you need to follow your gut instinct when hiring someone even if they are inexperienced — that is what Cranston's character did.
Hart's character had little experience in caregiving, but he learned how to be a PCA. I admit that most of my PCAs didn't have previous experience. However, I hired them because I felt a connection and they were open to learning. Of course, some personal care attendants require experience for medical purposes, but my needs aren't medical: I need help with dressing, eating, running errands, housework, and getting to work.
"The Upside" reminded me of one of my personal care workers who subsequently became one of my closest friends. I taught her how to help me, and she helped me to remember who I was after my husband passed away, leaving me a single mother. We laughed, cried, and supported each other through the journey. Although she no longer works for me, we are still great friends and we're always there for each other.
The movie also looked at romantic relationships. Many of us with disabilities have had disastrous dates, but the important thing is to keep trying. Pain is temporary, and with the addition of hope, you will have a positive outcome. I've had my share of excellent dates and this year my second husband and I celebrate nine years of marriage.
I highly recommend going to see "The Upside," regardless of your ability status. I'm sure those of us with a disability can relate to the movie to some degree although we might not be quadriplegic. I laughed so hard that the tears were streaming down my face! I hope that you enjoy it, too.
***
Note: Cerebral Palsy News Today is strictly a news and information website about the disorder. It does not provide medical advice, diagnosis, or treatment. This content is not intended to be a substitute for professional medical advice, diagnosis, or treatment. Always seek the advice of your physician or other qualified health provider with any questions you may have regarding a medical condition. Never disregard professional medical advice or delay in seeking it because of something you have read on this website. The opinions expressed in this column are not those of Cerebral Palsy News Today or its parent company, BioNews Services, and are intended to spark discussion about issues pertaining to cerebral palsy.