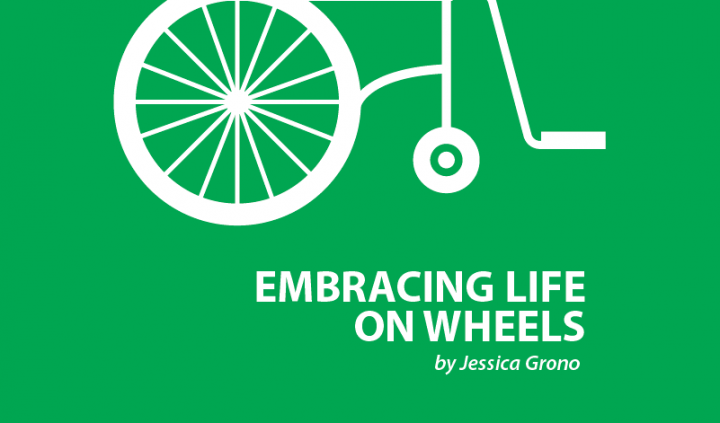 Arthritis is a common condition affecting more than 54 million people in the U.S. When someone has cerebral palsy, the chance of developing arthritis is significantly higher. I have arthritis, and I'm slowly learning how to manage it.
The term arthritis means joint inflammation and encompasses over 100 types. When you have cerebral palsy, your joints are continually moving and can also become very stiff. These two situations can create havoc in your body.
Osteoarthritis is the most common type of arthritis. It happens when cartilage wears away in the joints. Contributory factors include being overweight, family history, or repetitive movements of the joints.
X-rays have confirmed that I have osteoarthritis in my neck and hip caused by cerebral palsy. My body is constantly in motion, and the cartilage in my neck has worn away to the point of discomfort.
Recently, I experienced a severe bout of osteoarthritis pain in my hip and neck. The pain impaired my daily activities such as crawling and pushing up with my feet. When someone helps me into my wheelchair, I push up with my right foot. During this recent flare, I found pushing up to be very difficult because the pain from my hip radiated down my leg. Getting onto the toilet or into my bed was difficult. My neck was stiff and I found it hard to move my head.
I used ibuprofen for pain even though I don't like taking it because it increases the risk of stomach and liver damage. I've also found that it doesn't completely eliminate the pain. I knew there had to be a healthier alternative, so I thought about what I did in the past to stay healthy.
I know exercise is beneficial for arthritis, so I started practicing Pilates again. My routine consists of floor exercises: I lie on my back and do leg lifts, leg kicks, and make bicycle movements. Then, while still on my back, I lift both legs and pump my arms. I do this several times a day. Soon after beginning this routine, the pain decreased significantly in both my hip and my neck. The more I exercise, the better I feel. Although I'm not 100 percent, I can push myself back into my chair now.
Along with my exercise routine, I'm more careful about what I eat. I try to focus on healthy foods. I eat an apple and a banana each day and make sure to drink plenty of water. As I type this column, I'm happy to say that I'm not in pain. I do need to remember to continue with my health plan, because when I slack off, the pain returns quickly.
***
Note: Cerebral Palsy News Today is strictly a news and information website about the disorder. It does not provide medical advice, diagnosis, or treatment. This content is not intended to be a substitute for professional medical advice, diagnosis, or treatment. Always seek the advice of your physician or other qualified health provider with any questions you may have regarding a medical condition. Never disregard professional medical advice or delay in seeking it because of something you have read on this website. The opinions expressed in this column are not those of Cerebral Palsy News Today or its parent company, BioNews Services, and are intended to spark discussion about issues pertaining to cerebral palsy.