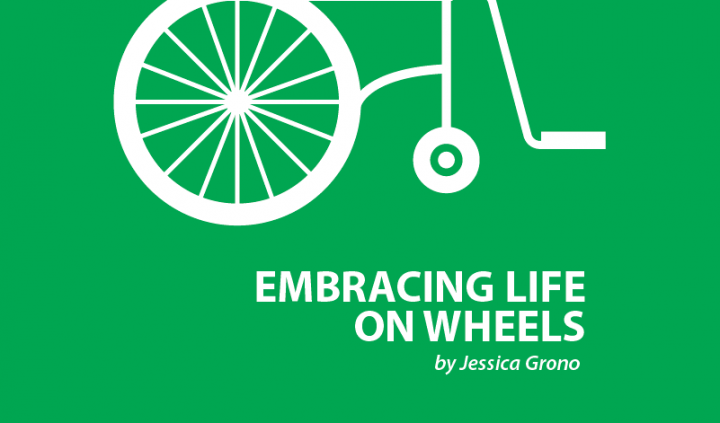 The most difficult aspect of having a disability like cerebral palsy is that people judge you by your physical appearance first. Why do you think people with disabilities typically do not have employment? Most of the time, it's not because they don't want to work or are incapable of it. Often, it's because when an employer sees a person who has a disability, they quickly and unfairly judge.
At the end of November, I finally landed my first job away from home. I have a degree and certification in special education, but I have been working as a writer to educate people about disabilities through mediums like this column. I also had a web design business and other jobs I could do from home. However, finding a teaching job was one of my top priorities.
I'll never forget the day YMCA hired me. I must have reread the email 30 times and called everyone I know. After weeks of training and paperwork, I now work for an aftercare program designed for children whose parents work long hours. My job is to help students with homework, play games, implement activities and crafts, and supervise them.
I am extremely fortunate that my job site is only a few blocks from my house so my attendant can easily drop me off. I could walk back and forth, but since it's wintertime, I prefer driving. When daylight saving time comes, I'll feel more comfortable walking home from work. For now, my husband picks me up.
Of course, I felt nervous on my first day of work, but not overly nervous because I knew what to expect. A few weeks before I went in for a working interview, I implemented a Halloween activity with a group of students. My supervisor is very nice and went over the ins and outs of the position. She told me that I would catch on pretty quickly and to ask her any questions. I felt very comfortable and ready to begin!
The children had natural curiosity toward someone new and in a wheelchair. I'm impressed by how many are comfortable enough to ask me questions. Some of the questions have been about how I operate my wheelchair and others are fascinated by the cup attached to my wheelchair that helps me drink independently. Most easily understand my speech impediment.
Any encountered difficulty in my job has little to do with my disability. Our students are children who come to us after a long day of school, so good and bad days depend on the students' energy. I try to greet them only with happiness and treat them how I would treat my children. When they give me an attitude or resistance, I use conversation and logic to bring them back to a positive mood. The key to being successful in my workplace is using what I can do instead of focusing on what I cannot.
I'm so happy to be working and getting to know the students. It's a lot of fun while keeping me busy and thinking hard. Finding a job with a disability is no easy task, and that makes my victory even sweeter.
***
Note: Cerebral Palsy News Today is strictly a news and information website about the disorder. It does not provide medical advice, diagnosis, or treatment. This content is not intended to be a substitute for professional medical advice, diagnosis, or treatment. Always seek the advice of your physician or other qualified health provider with any questions you may have regarding a medical condition. Never disregard professional medical advice or delay in seeking it because of something you have read on this website. The opinions expressed in this column are not those of Cerebral Palsy News Today or its parent company, BioNews Services, and are intended to spark discussion about issues pertaining to cerebral palsy.
We are sorry that this post was not useful for you!
Let us improve this post!
Tell us how we can improve this post?