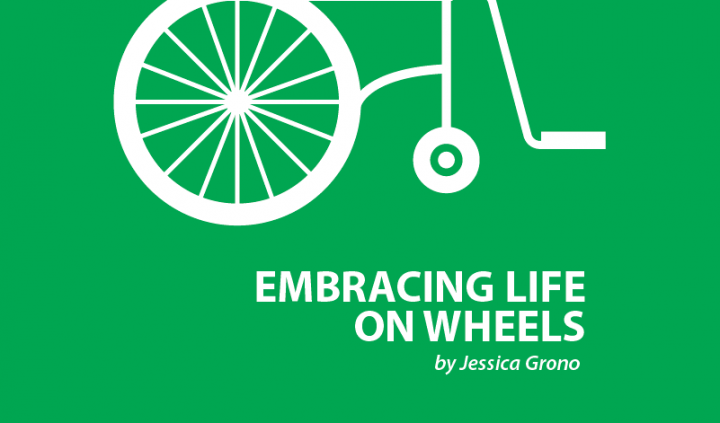 Students with disabilities are gaining access to higher education more than in the past. Accessibility laws have helped greatly, but some students require more than access to be successful. 
Going to college is a must for many people with disabilities because manual labor often isn't possible. While in high school, I knew I wanted to attend college. I researched the colleges that offered the most disability services because I wanted to be as independent as possible. A typical university student usually goes away to college and lives in a dorm. But having a disability creates a dilemma for independent living. Luckily, I heard about a university in Pennsylvania that caters to people with disabilities. 
Edinboro University gives students with disabilities an open-door opportunity to earn a college degree, learn to live independently, and have a full college experience. For 40 years, Edinboro has offered services such as 24-hour attendant care, meal aides, van transportation, and academic assistance. This means that a student with a severe disability doesn't have to worry about how to go to the bathroom, get dressed, eat meals, and get around campus on bad-weather days.
I have wonderful memories of Edinboro University, despite it being six hours from my house in the middle of a snowbelt. Before attending, I was worried that I couldn't even go to college. My father was my primary caregiver, and dropping me off at college, picking me up, and assisting me in writing my homework would have been impossible. 
The independence that I gained at college is irreplaceable. I learned how to ask others for help and time-manage my care. I learned how to get along with different personalities, appreciate other people's sense of humor, and adapt to each attendant's handling of my care.
The beauty of Edinboro's program is that personal care attendants are available 24/7. Why is this so important? Safety is the No. 1 reason. Fires, bathroom needs, and sickness can occur at night. I was grateful someone was available to help me when I needed nighttime assistance.
A college student's life is unpredictable and filled with activities such as clubs, study sessions, sororities, fraternities, and socializing. I always felt safe knowing that when I came back to the dorm after a late night out with a friend, someone could help me get ready for bed.
In my last semester there, I had a student teaching position about 45 minutes away. I had to wake up at 5 a.m. Thanks to Edinboro University's attendant care program, I knew someone would be available to help me get ready. By not having to worry about personal care, I could concentrate on studying and doing my work. 
Unfortunately, Edinboro plans to change the way its students with disabilities receive care, starting in May. The college will no longer provide direct care, but rather use an independent, community-based service. Some students are upset at the changes, and they're banding together to try to stop them.
My heart breaks for the students who fear losing the wonderful 24/7 personal care services. I hope there will be a fair resolution.
***
Note: Cerebral Palsy News Today is strictly a news and information website about the disorder. It does not provide medical advice, diagnosis, or treatment. This content is not intended to be a substitute for professional medical advice, diagnosis, or treatment. Always seek the advice of your physician or other qualified health provider with any questions you may have regarding a medical condition. Never disregard professional medical advice or delay in seeking it because of something you have read on this website. The opinions expressed in this column are not those of Cerebral Palsy News Today or its parent company, BioNews Services, and are intended to spark discussion about issues pertaining to cerebral palsy.