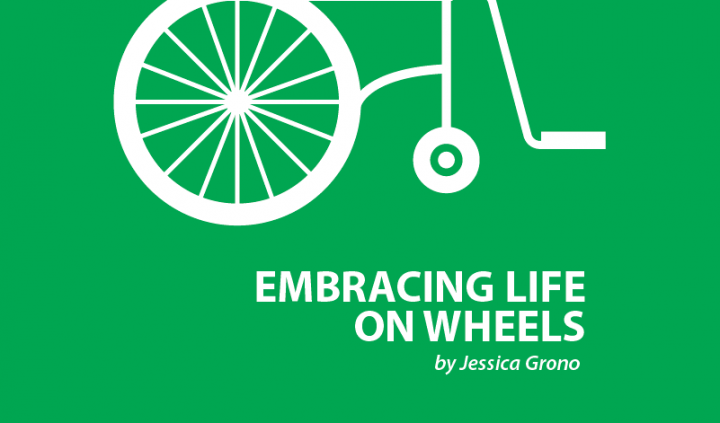 Before reading this, recall memories where you felt complete freedom. Cerebral palsy robs people of that feeling almost every second of the day. Sometimes, however, we forget we have cerebral palsy, and we live in the moment. I had such an experience a few weeks ago when my husband and I took our children along with my nephew to an amusement park.
My parents told me that I've loved amusement parks since I was young. The faster the ride, the more fun I had. On those rides, cerebral palsy didn't exist for me. I felt weightless, adventurous, excited, and a little fearful. Most importantly, I felt like I fit in. Everyone else on the rides had similar experiences and feelings.
My parents were determined to have me experience what everyone else does, where possible. So, my father would carry me on rides, and my mom would hold me. My heart is filled with gratitude for my parents and their dedication to helping me have amazing experiences.
My husband can't take me on rides and supervise our children at the same time. When it's just the four of us, I sit it out. I do enjoy watching my children enjoy themselves, but it would be wonderful to ride the rides, too!
This summer, we asked my 15-year-old nephew to come with us. We thought it would be fun taking him, and he could ride with my daughter so she wouldn't have to go by herself. We also thought that the extra help could allow me to go on some rides.
The day turned out to be even more fun than expected. My nephew is tall for his age and very strong, so he offered to lift me. I was a little skeptical, but he convinced me to try it. I went with him while my daughter and my husband took my son on other rides. At first, I felt more nervous about him lifting me than the rides.  
The first ride transfer was a bit bumpy; however, as the day continued, we got into a rhythm. As for accessibility, the park did well. I went to the customer service booth to fill out a form about my disability and they said that I could go on any ride if I could be transferred, except for one really crazy roller coaster.
We went on many rides that I had never thought I would. Twice, I rode the one that shoots people right up in the air and brings them down slowly. I also went on several roller coasters, even one with a 250-foot drop! My cerebral palsy manageable because I had taken one of my muscle relaxers in the morning. 
I'm so happy we went. My daughter gave me a big hug and said, "I'm glad you're here and going on rides with us!" I thanked my nephew several times for transferring me, and he said, "Thank you for going with me!"
***
Note: Cerebral Palsy News Today is strictly a news and information website about the disorder. It does not provide medical advice, diagnosis, or treatment. This content is not intended to be a substitute for professional medical advice, diagnosis, or treatment. Always seek the advice of your physician or other qualified health provider with any questions you may have regarding a medical condition. Never disregard professional medical advice or delay in seeking it because of something you have read on this website. The opinions expressed in this column are not those of Cerebral Palsy News Today or its parent company, BioNews Services, and are intended to spark discussion about issues pertaining to cerebral palsy.