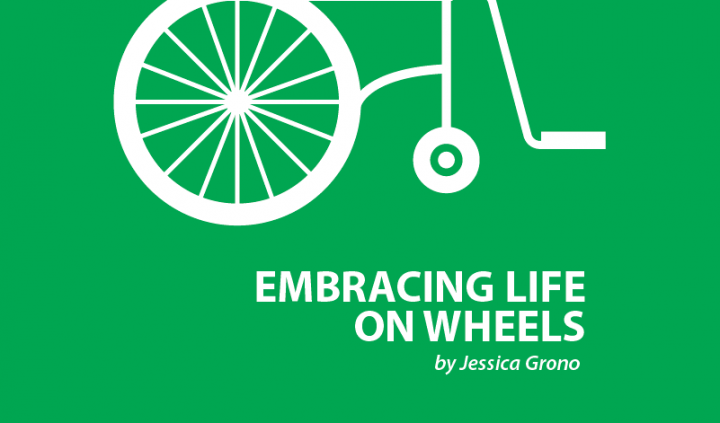 Imagine that you are an elementary school student, and your entire class is going on an overnight camping trip. Of course, you would like to go and you start to feel excited. But then you remember your physical disability and realize that a nature hike would probably be impossible. But, luckily you have an amazing teacher who will take on the impossible to make it possible just for you.
Teachers work on the front lines trying to make inclusion work for all of their students. These teachers do not just accept a negative answer even though it might be easier. They step up and figure out a way to include everyone.
Maggie Vazquez is a 10-year-old girl with cerebral palsy whose class went on an overnight camping trip, according to a report by CBS News. She also has an amazing teacher who found a way to include her.
Helma Wardenaar is Maggie's teacher, and when the overnight camping trip came up, Helma wanted all of the children to be included. However, a manual wheelchair or a walker would not suffice in the camping environment. The research began with Helma searching for suitable equipment to take Maggie with the class. She spent hours researching and reaching out to others for help on social media, according to the report.
Renting a pony had been considered, but ponies aren't acceptable on paths for pedestrians. Helma didn't think she would be setting a good example for her class if she broke the law. Helma asked big brand outdoor companies for assistance in finding a solution, but they offered no information. Then she heard from a man named Greg who works for outdoors brand REI. He asked her to meet him at an REI store in Chicago.
The two of them searched and searched to find something suitable, but they came up empty-handed. Then, a few weeks later, Helma received an email from Greg suggesting that she use something called the Freeloader. It's a larger child carrier specifically designed to fit on a person's back when they go camping or hiking. As it turned out, the Freeloader is what she chose to use for the trip.
Maggie had an excellent time seeing things in nature like butterflies, trees, animal footprints, and birds. She enjoys singing, and she sang as her teacher hiked with her on her back.
Maggie's mother felt thankful to the teacher for working so diligently to find the right equipment. No one has ever said that inclusion would be easy or possible. Sometimes it takes that extra special push to make something work. But any effort to include all children is well worth it.
Thanks to teachers like Helma, children with disabilities have the opportunity to do activities just like they should — with everyone else. Make sure you thank these teachers, therapists, paraprofessionals, and support services for all of their efforts.
***
Note: Cerebral Palsy News Today is strictly a news and information website about the disease. It does not provide medical advice, diagnosis, or treatment. This content is not intended to be a substitute for professional medical advice, diagnosis, or treatment. Always seek the advice of your physician or other qualified health provider with any questions you may have regarding a medical condition. Never disregard professional medical advice or delay in seeking it because of something you have read on this website. The opinions expressed in this column are not those of Cerebral Palsy News Today, or its parent company, BioNews Services, and are intended to spark discussion about issues pertaining to cerebral palsy.