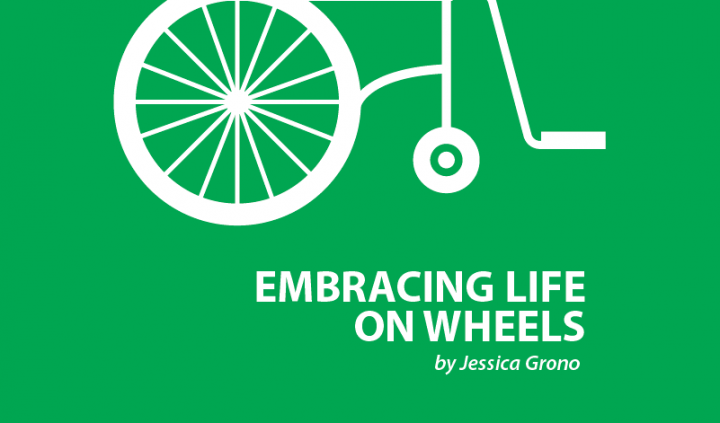 Caring for a puppy is a huge commitment. Puppies are adorable, and they pull at your heartstrings.  But along with their intense cuteness and personality come responsibility and time. One important tip I've learned is to research dog breeds before getting a puppy because different breeds require varying levels of exercise and care.
As a person who has cerebral palsy, I'm learning that raising a puppy entails much more than loving its cute face!
I have always adored dogs, and my family never went long without a pet dog around our house. I knew that I would be the same way when I owned my own home. Sure enough, shortly after I married, my sister introduced me to a smart, 9-month-old blue heeler named Lucky. Her family had a difficult time keeping her because she was high energy, and they had four small children. We adopted her, and she quickly fitted into our family.
Lucky lived 13 fun, memorable years and she taught me a lot. As a puppy, she would wait until my husband left the house to create havoc. She knew that I wasn't as physically capable of removing her from naughty situations as he was, so she would pull at my sleeves to play tug of war and get into things she shouldn't. 
I knew that I needed to make noise to get her attention, so my dad gave me a long thin wooden rod. I used the rod to hit the ground to get her attention. She didn't respond to my verbal commands, but when I made the noise with the stick, she would stop what she was doing and look at me. We became great friends when I taught her to listen. I have many fun memories of our time together, and I miss her very much.
Since having Lucky, I've rescued two other adult dogs. It was nice not to have to house train her, and I liked giving an older dog a home, as people often look only for young dogs. One of them — a sweet and loyal black retriever mix — has been the perfect dog for me. I wish I had trained her to be a service dog, but the place we rescued her from misinformed us that she was older than she was.
My daughter recently bought a hamster because she wanted a pet of her own. When my husband, son, and I returned to the pet store to pick up more supplies for the hamster's cage, we noticed that they had puppies for sale.
I had a look at them, but I never intended to bring one home. However, my husband told me that he'd get me one if I wanted and the offer was too good to pass up.
So we adopted a yellow Labrador retriever and named her Lucy. My daughter cried happy tears when we brought her home. Lucy is a sweet, smart puppy. It's been a brand new experience for me as this is my first time raising a puppy under 9 months old.
Before Lucy came along, I hadn't realized that puppies like to wake up at 5 a.m., no matter what. My husband puts me in my wheelchair before he leaves for work at 6 a.m. because I can better control her from there than on the floor. We also have a professional trainer to help us, and I bought a special leash so I can walk her with my wheelchair. I hope to train Lucy to be my service dog one day.
Dogs are wonderful pets, but before deciding to get a puppy, make sure you're ready to have them in your home. Having a disability does make raising a puppy challenging, but it's not impossible when you have a plan and flexibility to adjust it as needed. Like children, puppies need love, time, and learning!
***
Note: Cerebral Palsy News Today is strictly a news and information website about the disease. It does not provide medical advice, diagnosis, or treatment. This content is not intended to be a substitute for professional medical advice, diagnosis, or treatment. Always seek the advice of your physician or other qualified health provider with any questions you may have regarding a medical condition. Never disregard professional medical advice or delay in seeking it because of something you have read on this website. The opinions expressed in this column are not those of Cerebral Palsy News Today, or its parent company, BioNews Services, and are intended to spark discussion about issues pertaining to cerebral palsy.