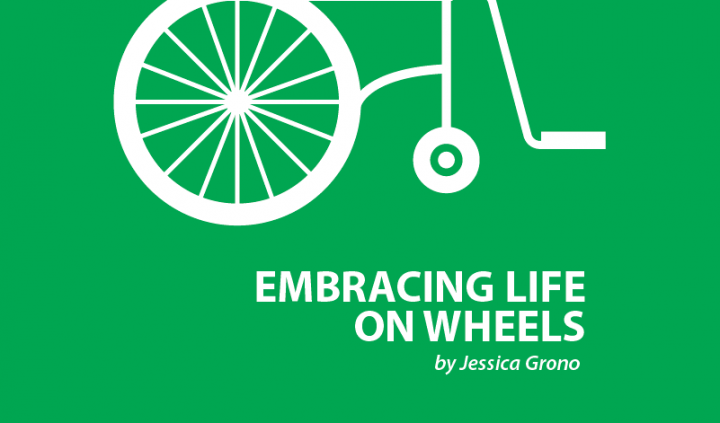 Sometimes it's just nice to get away from everyday life. New scenery and a change of pace can do wonders for a person's state of mind. My husband and I enjoy traveling and exploring new areas. Last June, we went to Baltimore, Maryland, for a weekend to celebrate our wedding anniversary. We enjoyed our stay so much that we wanted to share the city with our children.
As anyone with a disability knows, traveling is not the easiest. Because I have cerebral palsy, I need to plan accordingly and think ahead before going on a trip. Just getting up and leaving isn't doable. Why? I have to consider the accessibility of not only the location but also the hotel. I have to think about medications and equipment needed when I leave. I need to not only remember my cellphone charger but also the charger for my motorized wheelchair.
We planned the Baltimore trip about a month and a half before going. My family deemed choosing the hotel to be the wisest first step. I learned from previous experiences to book a hotel room with as many accessibility options as possible, especially a roll-in shower. We used to settle for an ordinary hotel room, and my husband would put me in the bathtub. But there is a flaw in that mindset because the room is never wide enough for my wheelchair. Getting in the room and bathroom were unnecessarily difficult. Also, I always seemed to get hurt when getting into or out of the bathtub. So, from now on, we choose the most accessible room possible.
I picked the Hampton Inn right by the Baltimore Harbor — less than a 10-minute walk away. My husband and I don't mind a longer walk, but with kids, we thought a short distance would be best. Plus, the last time we went to Baltimore, the front wheel of my wheelchair broke on one of the sidewalks. Our room didn't disappoint us. It was spacious for all four of us and the shower met my needs perfectly.
On the night before our trip, my husband came down with a major stomach bug, so the next morning, we were pretty certain we wouldn't be able to go. Somehow, he felt strong enough by the late afternoon to make the two-hour drive. We were on our way! Luckily, he felt fine the rest of our trip and no one else caught the bug that weekend!
The National Aquarium is the main reason we took our trip. We knew that both of our children would love seeing it because it's so big. They have been to Adventure Aquarium many times in New Jersey, but never the National Aquarium. My husband found out that when you use a wheelchair, the aquarium will let you and those you are with enter 30 minutes early.
Entering 30 minutes early might not sound like a big deal, but it was a huge help. We didn't have to fight the crowds and could actually see the exhibits without many people standing in front of me. The last time I went to that aquarium, I could barely see exhibits since I can't stand. I felt thankful to have that head start; it made the entire day less stressful.
I recommend visiting the Baltimore Harbor and the National Aquarium. Getting around the harbor is very easy. Curb cuts are everywhere and crosswalks are wide. Ramps are everywhere, so there's no need to worry about steps. Just remember to go to the aquarium 30 minutes early so you can also have a stress-free visit.
***
Note: Cerebral Palsy News Today is strictly a news and information website about the disorder. It does not provide medical advice, diagnosis, or treatment. This content is not intended to be a substitute for professional medical advice, diagnosis, or treatment. Always seek the advice of your physician or other qualified health provider with any questions you may have regarding a medical condition. Never disregard professional medical advice or delay in seeking it because of something you have read on this website. The opinions expressed in this column are not those of Cerebral Palsy News Today or its parent company, BioNews Services, and are intended to spark discussion about issues pertaining to cerebral palsy.
We are sorry that this post was not useful for you!
Let us improve this post!
Tell us how we can improve this post?