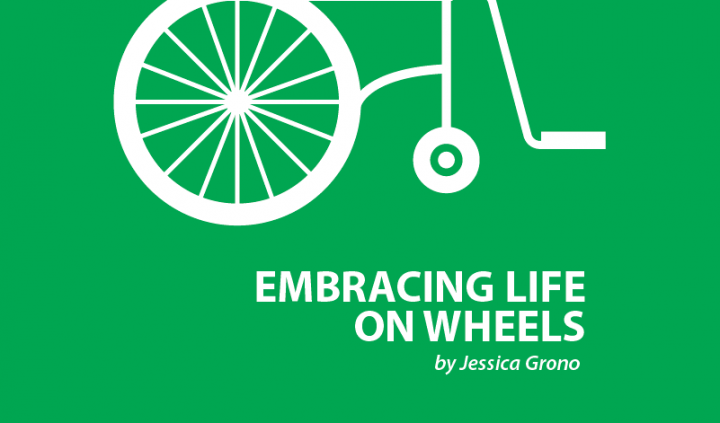 Cerebral palsy affects speech patterns and communication for many (not all) with the disorder.
Having a speech impediment as a child made it difficult for me to maintain friendships and be taken seriously by some adults. Although I had speech therapy, I would have benefited from a little extra help.
That's why I'm sharing news about a free camp for children with cerebral palsy that is designed to help them improve their speech. The CP Speech Camp at Teachers College, Columbia University, New York, is now in its fifth year. Applications are now open for the three-week summer camp, where children will be encouraged to speak up loudly to find their own unique voice, instead of being told to speak quietly. The goal is for the children to express themselves more clearly and improve their confidence in communication.
The camp is specifically designed for children with cerebral palsy who are difficult to understand. Growing up, I found that it was frustrating not to be clearly understood. I believe that this difficulty with communication can have a negative impact on a child's educational, behavioral, and social development. As a child, I expressed myself in the easiest, shortest ways possible. I still do this sometimes. It's not laziness, but it's because I want to have my main idea understood.
The CP Speech Camp, for children between the ages of 4 and 17, will run from July 9 through July 27, Monday through Friday, from 9 a.m. to 3:30 p.m. It will be held at Teachers College Campus, 525 West 120th St., Manhattan.
The camp's director, Erika S. Levy, Ph.D., and other speech-language pathologists at the Teachers College will lead graduate students to interact with the children using songs, games, fun projects, and activities to encourage them to speak more clearly. Campers will be assessed on the first day, and their progress will be tracked over the duration of the camp. The hope is that these activities will help campers improve their self-confidence and speech quality. 
Children with cerebral palsy can find speech therapy to be difficult, and like me, they may not enjoy the experience because they feel that it is not really beneficial. However, the CP Speech Camp's fun and interactive approach should make speech therapy more appealing to children.
Teachers College will also host a camp for children with cerebral palsy to improve muscle strength and coordination from June 24 to July 13.
While many camps for children with disabilities are expensive, camps such as these run by the Teachers College at Columbia are fantastic, because they offer practical assistance in a fun environment at no cost.
***
Note: Cerebral Palsy News Today is strictly a news and information website about the disease. It does not provide medical advice, diagnosis, or treatment. This content is not intended to be a substitute for professional medical advice, diagnosis, or treatment. Always seek the advice of your physician or other qualified health provider with any questions you may have regarding a medical condition. Never disregard professional medical advice or delay in seeking it because of something you have read on this website. The opinions expressed in this column are not those of Cerebral Palsy News Today, or its parent company, BioNews Services, and are intended to spark discussion about issues pertaining to cerebral palsy.
We are sorry that this post was not useful for you!
Let us improve this post!
Tell us how we can improve this post?