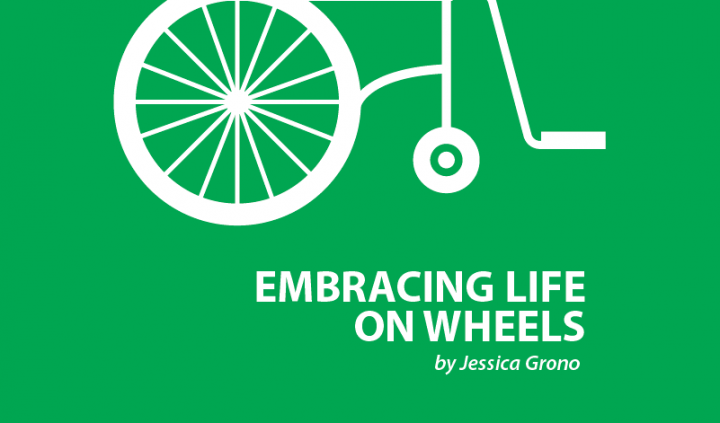 International Women's Day happened last week, and I'm happy to celebrate all of the amazing women I know and those I haven't had the pleasure of meeting.
Being a woman is terrific because we have superhero qualities and can turn them on as easily as a switch when needed. Women tend to be organized, have maternal instincts galore, and are hard workers. Women are also smart, compassionate, strong, sensitive, goal-oriented, and beautiful people. All women should be celebrated — including those with disabilities.
Women with disabilities tend to be overlooked as they strive for that college degree or employment of their choice. or to take care of their families. They stand out even though they hope to blend in despite their disabilities. Unfortunately, a disability is often seen as a weakness instead of a strength, even though a disability often makes someone stronger. Women with disabilities aren't ordinary — they are extraordinary.
A woman with a disability not only must consider the usual things that all women do, but they also need to take into consideration any challenges they face. Women seem to be able to figure out how they're going to achieve their dreams despite the obstacles.
Helen Keller was one of the first strong disability advocates. She showed the world that people with disabilities are powerful by overcoming the challenges of communication and education.
When I think about powerful women, I think of my family and friends. I'm striving to raise my daughter to be a caring, generous, intelligent, and happy woman. Being a mother with cerebral palsy has not always been easy. I hope that through living with my disability I show my daughter that she can do anything. She honestly doesn't need much of my guidance because she's figuring it out on her own.
I think about my sister who has risen amid adversity. She's one of the smartest and most creative people I know. My mom, my aunts, and my cousins molded me and inspired me to achieve whatever I wanted. I think about my female friends who are the best. They are zany, creative, funny, and the best support system one could have. I have friends with and without disabilities, but it doesn't matter to me. They are all terrific.
I am thankful for all the women who have disabilities and showed me that anything is possible. When I was a young woman, I saw that women with disabilities have jobs, spouses, and children. It gave me faith that one day, I, too, could reach my true dreams. My heart lights up when I hear that I inspire others with disabilities to become a mom or a writer. I pray that the future of all women only becomes brighter. 
Hopefully, women will continue to embrace differences and support one another. I hope that we fill the world with hope and power for future generations to reach their dreams. So, here is to all women everywhere, and to another wonderful year!
***
Note: Cerebral Palsy News Today is strictly a news and information website about the disease. It does not provide medical advice, diagnosis, or treatment. This content is not intended to be a substitute for professional medical advice, diagnosis, or treatment. Always seek the advice of your physician or other qualified health provider with any questions you may have regarding a medical condition. Never disregard professional medical advice or delay in seeking it because of something you have read on this website. The opinions expressed in this column are not those of Cerebral Palsy News Today or its parent company, BioNews Services, and are intended to spark discussion about issues pertaining to cerebral palsy.